Join Why There Are Words (WTAW) on March 9, 2017, at Studio 333 in Sausalito as we celebrate the first book launch of founder Peg Alford Pursell. In true WTAW fashion, she will read alongside six other acclaimed authors. Champagne and cake will be served. Doors open at 7pm; readings begin at 7:15. Pursell has personally rented the gallery for the evening so there will no admission fee. Donations to WTAW, a 501(c)3 nonprofit are always welcome!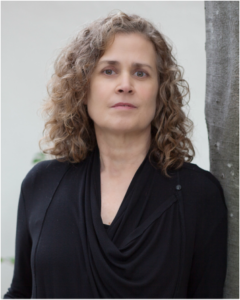 Peg Alford Pursell is a writer, editor, teacher, literary community builder, and all-around good egg. The author of Show Her A Flower, A Bird, A Shadow (ELJ Editions, March 2017), Peg's stories have been published in Forklift Ohio, The Journal of Compressed Arts, Joyland, and others. She is the founder and director of Why There Are Words, a national neighborhood of literary readings, and of WTAW Press, an independent publisher of literary books.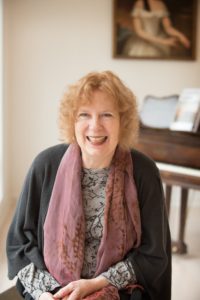 Harriet Scott Chessman's newest novel is The Lost Sketchbook of Edgar Degas (Outpost 19, March 2017). Harriet is the author of the earlier novels The Beauty of Ordinary Things, Someone Not Really Her Mother, Lydia Cassatt Reading the Morning Paper, and Ohio Angels. In addition, Harriet wrote the opera libretto for MY LAI, commissioned by the Kronos Quartet. Her fiction has been translated into eight languages, and featured in The New York Times, The San Francisco Chronicle, NPR's All Things Considered, Good Morning America, and The Christian Science Monitor. Harriet has taught English and creative writing at Yale University, Bread Loaf School of English, and Stanford University's Continuing Studies Program. After twelve years in the San Francisco Bay Area, she is now in Guilford, Connecticut.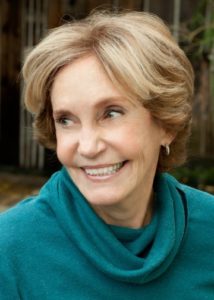 Molly Giles is the author of Iron Shoes and Three For The Road and four prize winning collections of short stories. Her work has lost many contests and has recently received rejections from A Public Space, Agni, Alaska Quarterly, Arroyo, Black Warrior, Carolina Quarterly, Carve, Chattahoochee, Creative Nonfiction, Epoch, Fourteen Hills, Georgia Review, Glimmertrain, Granta, Kenyon Review, Literal Latte, Narrative, New England Review, Psychopomp, Three Penny Review, Willowsprings, and Zoetrope. She has just completed the twelfth revision of her second novel and submitted a new collection of (published) stories to her agent.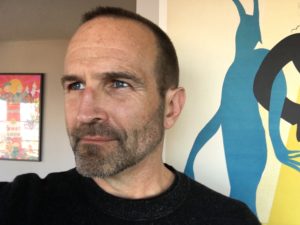 Glen David Gold is the author of the novels Sunnyside and Carter Beats the Devil, which have been translated into 14 languages. His journalism, fiction and essays have appeared in the New York Times Sunday Magazine, Wired, Zyzzyva, and Playboy, and he has written comics for DC and Dark Horse, and episodes of Welcome to Night Vale and The Thrilling Adventure Hour, and run-on sentences for the programs at readings. His three-volume memoir, "I Will Be Complete," is forthcoming from Knopf in 2018, if we have one.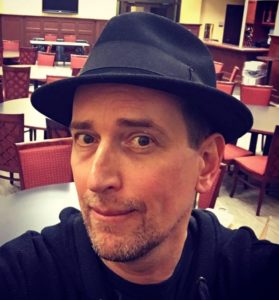 Stefan Kiesbye received an MFA in creating writing from the University of Michigan. He is the author of five novels, Next Door Lived a Girl, Your House Is on Fire, Your Children All Gone, Fluchtpunkt Los Angeles (Vanishing Point), The Staked Plains, and Knives, Forks, Scissors, Flames, published in October 2016 by Panhandler Books. His work has been translated into numerous languages, and German newspaper Die Welt has called Kiesbye "the inventor of the modern German gothic novel." He teaches creative writing at Sonoma State University.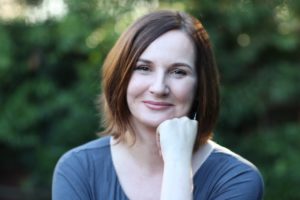 Ethel Rohan is the author of The Weight of Him, a debut novel forthcoming from St. Martin's Press, February 14, 2017. The Weight of Him won the inaugural Plumeri Fellowship. She is also the author of two story collections, Goodnight Nobody and Cut Through the Bone, the former longlisted for The Edge Hill Prize and the latter longlisted for The Story Prize. An award-winning short story writer, her work has appeared in The New York Times, World Literature Today, Tin House Online, GUERNICA Magazine, The Rumpus, and many others. Raised in Dublin, Ireland, she lives in San Francisco where she is a member of the Writers' Grotto.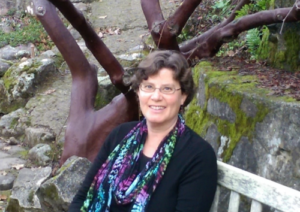 Sarah Stone's novel The True Sources of the Nile has been taught in courses on literature, ethics, and the rhetoric of human rights. It was a BookSense 76 selection, has been translated into German and Dutch, and was included in Geoff Wisner's A Basket of Leaves: 99 Books That Capture the Spirit of Africa. She is the co-author, with her spouse and writing partner Ron Nyren, of the textbook Deepening Fiction: A Practical Guide for Intermediate and Advanced Fiction Writers. Her writing has appeared in, among other places, Ploughshares, The Believer, StoryQuarterly, The Millions, The Writer's Chronicle, Dedicated to the People of Darfur: Writings on Fear, Risk, and Hope, and A Kite in the Wind: Fiction Writers on Their Craft. She teaches creative writing for Stanford University and the Warren Wilson MFA Program for Writers. She is currently writing a trilogy about four generations of artists, activists, and their ghosts.
Why There Are Words- Sausalito takes place every second Thursday of the month, when people come from all over the Bay Area to crowd the house. The brainchild of Peg Alford Pursell, this literary goodness celebrates seven years of presenting voices that need to be heard. Why There Are Words is, of 2017, a national neighborhood of readings, taking place in NYC, LA, Pittsburgh, Portland, and Austin. Its publishing arm is WTAW Press.